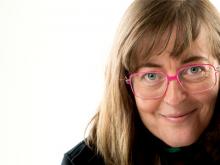 Rosa Llop is a trained designer. Her interests are on the study of visual language, digital culture and design. In 2013 she finished her bachelor in Art and Design focused on the methodologies for design research. Currently she is directing the master programme in Internet Project Design, the postgraduate courses in App Design and Design and Data Intelligence at ELISAVA-UPF. She is also a teacher in the master in Digital Publishing at BAU-UVic and in the Multimedia graduate studies at the UOC.
Her main research line is the software criticism to digital publishing regarding the chances users have to express graphically and the systematic study of the mechanisms behind the graphic message. From this experience she published with Gustavo Gili the book Sistema Gráfico para las Cubiertas de Libro. Hacia un Lenguaje de Parámetros (2014). In 2015 she was part of the Hangar team writing the Manifiesto para una Aproximación Crítica a la Interfaz.
Projects by Researcher @ Hangar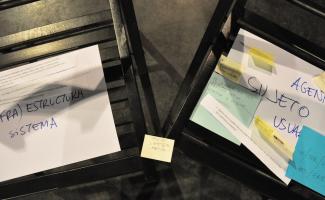 The interface Manifiesto is a collective research and writing project aiming to understand the interfaces such as central cultural phenomena by dialogue and interdisciplinary praxis.The outcome has been a manifest which highlights the interface's ideological and political aspects.