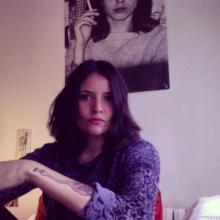 Clara Piazuelo was for ten years the coordinator of the knowledge transfer programs in Hangar. BA in History of Art (Universidad de Zaragoza, 2000) and BA in Audiovisual Communication (UB, 2003). PhD in Arts Education and Visual Culture (Diploma of Advanced Studies of the Faculty of Fine Arts, UB, 2006). She has worked as a member of several collectives such as YProductions

 and
Zzzinc developing projects on cultural research and innovation. She has also undertaken curatorial tasks such Kill the Author (2010) or After Party (2008), among others projects. She is currently actively working in the academic field as a lecturer for worshops, talks, universities and national and international cultural centers.
Projects by Researcher @ Hangar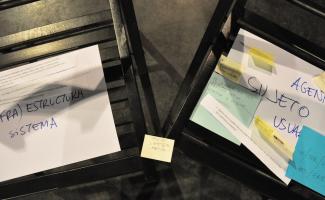 The interface Manifiesto is a collective research and writing project aiming to understand the interfaces such as central cultural phenomena by dialogue and interdisciplinary praxis.The outcome has been a manifest which highlights the interface's ideological and political aspects.