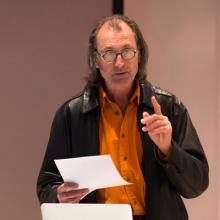 Simon Penny works in the intersection among Art, Science and Technology since more than 25 years ago. He has worked in computer graphics and has used electronic control process for interactive installations with sensors in the 80's. He taught Art and Robotic at Carnegie Mellon University in the 90's, where he built a vision machine and movement control systems. He has designed the interdisciplinary master program Computational Artistic Engineering at California Irvine University. Currently he teaches Discursive Construction in the Master of Cognitive Systems and Interactive Media at UPF, Barcelona.
Projects by Researcher @ Hangar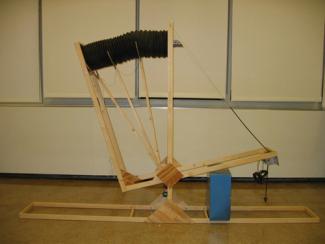 Interdisciplinary project that builds physical machines inspired in voice physiological systems. The set of disturbing devices that comprise laugh, cry, moan, express anger and sigh.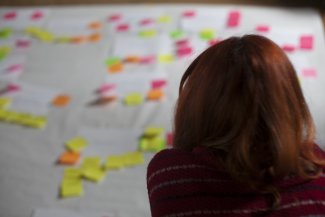 The protocol document for interdisciplinary research aims to provide useful references and guidelines for institutions, funding bodies, individual researchers and interdisciplinary research groups. The document takes into account a wide number of experiences and visions on interdisciplinary work. It is an open document under ongoing reviewing and discussion.