2013 - 2015
PIPES

is a collaborative project of four European cultural associations: ZKM (Karlsruhe), CIANT (Prague), Hangar (Barcelona) and Brainz (Prague). It involves Participatory Investigation of Public Engaging Spaces of communication with highly creative and technologically innovative ambitions. Within the project we will support intense interdisciplinary interactions among audiovisual media artists, communication specialists, scholars, architects, activists and the citizens with a goal to experiment with new models and symbolic means of communication. Special focus will be on the analysis of interface-communication and visual expression leading to innovation in dynamic interactive tools and scenarios of expression and sharing.
Projects by Program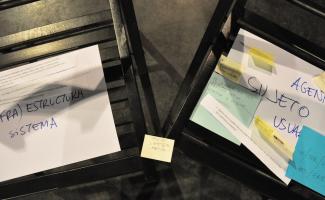 The interface Manifiesto is a collective research and writing project aiming to understand the interfaces such as central cultural phenomena by dialogue and interdisciplinary praxis.The outcome has been a manifest which highlights the interface's ideological and political aspects.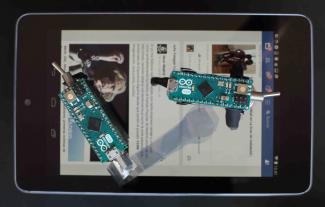 Interfight metaphorically explores issues related with interface politics, through the creation of a context for conflict. In this context a graphic interface programmed with Android provokes through the desktop icons the attack of a physical interface.