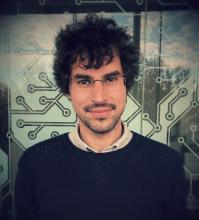 Degree in Sociology (Universitat de Barcelona) and masters in Information and Knowledge Society (Universitat Oberta de Catalunya). Works at the intersection between research, cultural mediation, communication, social innovation and teaching. He is interested in new narrative forms in the XXI century and critical analysis of technoculture. He has been a journalist in the fields of culture, science and technology; professor at several universities; he has collaborated with institutions and cultural centers such as Hangar, CCCB, UNESCO and AECID. His work has been published in several books among which is Crossmedia Innovations (Peter Lang, 2012). He has been resident researcher for the Interface Politics project PIPES_BCN.
Projects by Researcher @ Hangar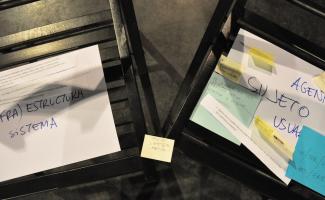 The interface Manifiesto is a collective research and writing project aiming to understand the interfaces such as central cultural phenomena by dialogue and interdisciplinary praxis.The outcome has been a manifest which highlights the interface's ideological and political aspects.