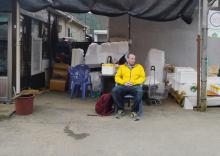 Artist working with computer sound, video and light, drawing on the perceptual relationships between sound and image and the aesthetic application of technology. He makes extensive use of automatic systems, setting up tensions between the intelligibility of processes and the intuitive experiencing of their results. His output includes installations, live performances and fixed-media pieces.
His works include Bastard Structures 2, the system emerged as the result of his collaboration ​​with Tim Wright ( Germen, Tubejerk ). This medium involves an exploration platform of optical and sonic effects, cognitive processes and limits of perception; where the temporal, sonic and visual structures interact with each other and with the room's geometry, and lead to a disorienting exploration of the sound and light materiality. Theo has worked primarily in galleries and spaces in the UK, but its international projection has also led him to carry out projects in major European capitals and the US. In Barcelona he worked for Audiopantalla MACBA in the exhibition Monochromes and in Colour Projections, for Sonar Cinema and Supersimetria. In 2013 he realised a research residency in Hangar under the European project Addicted2random.
Projects by Researcher @ Hangar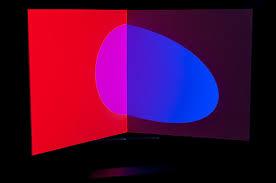 37 minute audiovisual piece during which an algorithm generates, in successive attempts, mosaics on previously chosen surfaces. Sound and image dialogue each other creating different shapes in which each colour matches a sound height.