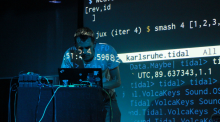 Alex McLean is a live coder, software artist and researcher based in Sheffield, UK. He is one third of the live coding group Slub, getting crowds to dance to algorithms at festivals across Europe, releasing solo music as Yaxu through the Computer Club label. He promotes anthropocentric technology and post-autonomous algorithmic music as co-founder of the ChordPunch record label, of event promoters Algorave, live streamers Eulerroom, the TOPLAP live coding network, and the independent research organisation FoAM Kernow. His Tidal live coding environment has a vibrant free, open source community, in part thanks to its first proper public release during Alex's residency at Hangar.
Projects by Researcher @ Hangar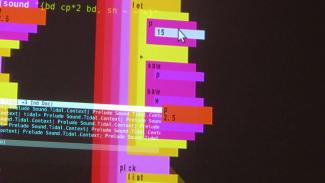 Residency and research workshop which encompasses an experimental process about "live coding". It explores alternative strategies to create sound and music.