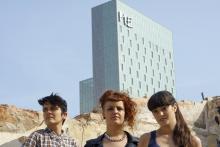 Constelaciones is a feminist collective of contemporary practices that works in the field of the locative media and their intersection with digital arts and social action. We promote an epistemic, experimental and transdisciplinary community mediating in the neighborhoods where renewal and gentrification plans reduce the public confluencing spaces. Our main goal is to spread the necessity of public places and their online and offline reappropriation. To this end we show the possibilities of locative media for connecting fragmented local environments.  
We conduct research in this field developing tools such as the wiki Mapeando Netanarchivos. We also organise meetings among different agents within a neighborhood. The content of the meetings is based on the generation of an online platform to share documentation about the renewal. This meetings also include collective routes of critical mapping to highlight the problems and necessities of the neighborhood. We also do digital training and promote access to free and open technologies. During 2015 Constelaciones has been a project in residence at Hangar in the framework of the Applied Research Programme.
Projects by Researcher @ Hangar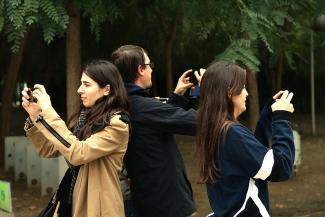 It is a collaborative documentary aiming for confluencing spaces among traditional neighbours, migrants and new local agents during transformation and gentrification processes in Poblenou (Barcelona).