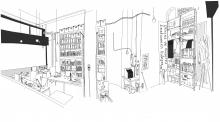 Consonni is a non-profit contemporary art production and publishing company. It is specialise in art and criticism books. It is located in Bilbao and it was created September 12,1996. Consonni invites artist to develop projects which are not mostly shown in a exhibition place. Consonni seeks new solutions to expand concepts such as curatorship, production, programming and editing from the same contemporary art practices. Consonni proposes different ways to do critics nowadays and to create a public sphere from a feminist perspective.
Projects by Researcher @ Hangar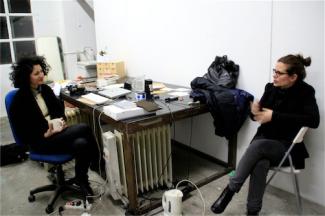 This research project inquires about what we understand by production in different areas of art. To this end, Consonni carries out interviews with the artists working in Hangar, the team running the centre and other artists and agents from the Barcelona's art scene.